Treatments and exterminator services
EFFECTIVE TREATMENTS FOR THE BEETLE ISSUES AT YOUR HOME OR BUSINESS.
Carpet beetles and Asian beetles are the most common beetle complaints that we receive. There are more than 140 identified beetle species in Michigan. The overwhelming majority of those species would not be identified as a pest.
There are three carpet beetle species: Furniture, varied and black carpet beetles. These pests feed on organic materials, which can be a very long list of items and accumulated fibers in your home. Our service is more than a pesticide application. We look to identify the source of the infestation, which is critical to controlling carpet beetles and to prevent them from returning.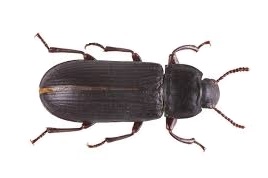 Frequently Asked Questions
Locally owned. Family operated. Servicing Michigan for over 20 years.