BIRD CONTROL
ANN ARBOR, MICHIGAN
COMMERCIAL BIRD CONTROL EXPERTS. OVER 20 YEARS IN BUSINESS.
Birds and their droppings can carry over 60 different transmissible diseases. Regal Pest Control offers a wide range of bird control services to address bird issues for Michigan businesses. The products we use will deter or exclude birds from roosting, perching or nesting in the areas where the products are installed or applied. We have solutions for issues as small as birds nesting in one area to large-scale bird control applications.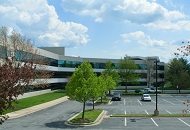 OVER 20 YEARS IN BUSINESS
From exclusionary netting to spike to springwire systems, we've learned a thing or two along the way.
We offer a wide-variety of bird control products and services.
Schedule Your Bird Inspection or Get A Quote Today!
Frequently Asked Questions
Family-owned and operated. Over 20 years in business. We are Michigan's bird control specialists.