Regal Pest Control specializes in treating for odorous ant infestations. Our licensed pest control professionals will conduct effective and efficient treatments for the carpenter ants at your location. Hiring a pest control professional to treat ensures that the proper products are used, the proper amounts are applied (for safety and effectiveness) and that environmentally friendly solutions are incorporated to control your odorous ant issue.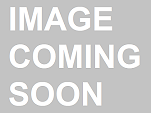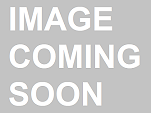 Solutions without long-term contracts
Certain pest issues may require multiple service visits, however Regal Pest Control can solve many pest issues without the commitment of a long-term contract. By constantly reviewing newly available products and by utilizing the most advanced products available to us, we can often reduce the number of service visits necessary to address many of the pest concerns at your home. Our technicians will look to identify possible environmental factors in and around your home that may contributed to pest activity.
We offer maintenance programs for continuous protection against pests
For continuous protection from a variety of pests, we offer monthly, every-other-month, quarterly and holiday-only maintenance programs. Our pest control professionals can explain the benefits of our different service programs and can customize a program based on your pest control needs. All of our maintenance programs feature free follow-up services between regular visits, are backed by a 100% money back guarantee (we'll refund your last service charge), provide protection against over 30 types of pests, have no long-term contracts and offer an unparalleled level of customer service and support. Monthly and every-other-month customer programs even offer discounts towards additional services (see our customer referral program for additional details).
Locally owned. Family operated. Servicing Southeast Michigan for over 20 years.