SPIDER CONTROL SERVICES
MOUNT CLEMENS, MICHIGAN
Service Areas > Macomb County > Mount Clemens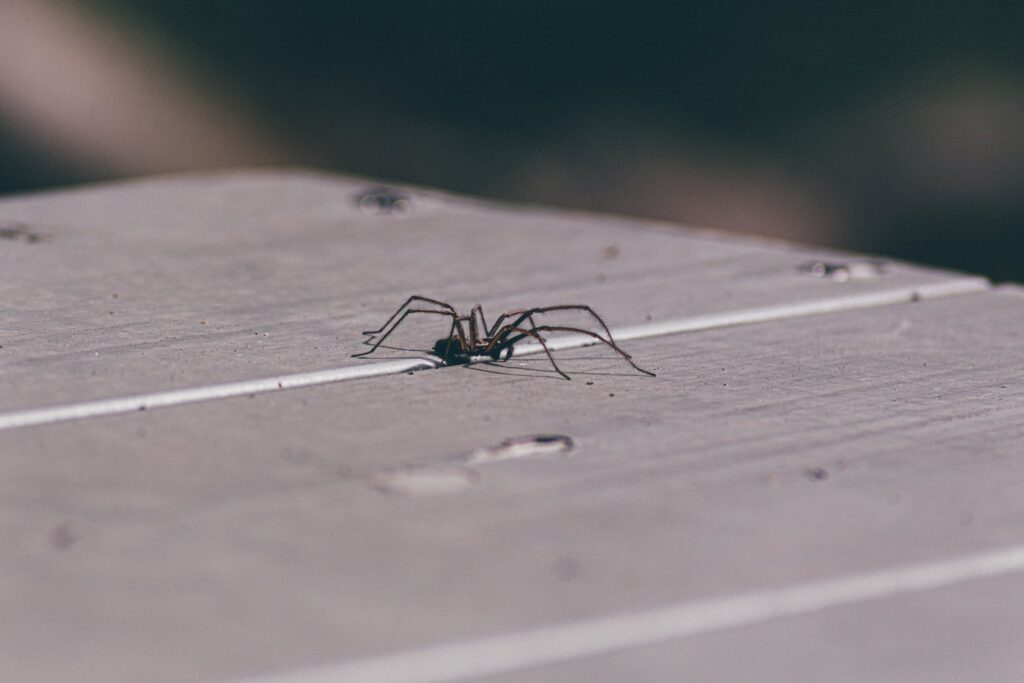 Spiders and their webs can be unnerving, unsightly and can effect the enjoyment of your deck, your backyard, your gazebo/pergola and your front porch. Regal Pest Control specializes in spider control services. Our licensed technicians will conduct a thorough treatment of the perimeter areas of your home and structures and will remove webs from spindles, railings and other areas where unsightly webs are constructed. When treating for spiders, many of the pesticides we use are labeled for control of other 30 other types of insect pests as well. Your spider treatment will also control a wide range of problem insects.
Regal Pest Control has provided services for residential and commercial customers in Mount Clemens and surrounding communities throughout Macomb County for over 20 years. Regal Pest Control also offers VA pest inspections (submitted on form NPMA-33), removal and control services for bats, skunks, opossums, raccoons, snakes, rats, mice groundhogs and for other wildlife pests. For more information, call today!
WE OFFER SERVICE PLANS FOR CONTINUED PROTECTION

For continuous protection from a variety of pests, we offer monthly, every-other-month, quarterly and holiday-only maintenance programs. Our pest control professionals can explain the benefits of our different service programs and can customize a program based on your pest control needs. All of our maintenance programs feature free follow up services, are covered by a 100% satisfaction guarantee and offer an unparalleled level of customer service and support. For more information about the services we offer, please call us at 1-866-453-7221 or you can send us an email at [email protected] or you can send us a text message at 734-335-0219.
CALL 1-866-453-7221 OR CLICK OR PRESS HERE TO REQUEST A CALLBACK TO SCHEDULE SERVICE OR TO GET AN ON-SITE ESTIMATE